Elite Mastercard
A world of exclusive privileges
Premium Concierge Service

24/7 emergency service by calling to 800 00 803 (+357 22 222823 from abroad) or by sending an email to bocelitecard@concierge-mc.com

Lower Administration Fee

Benefits of reduced administration fee when trading outside the Eurozone.

Worldwide Free ATM withdrawals

Free ATM withdrawals worldwide using the Elite Mastercard.

Emergency Cash Advance

Emergency service, so you never run out of cash. Calling free of charge, we deliver cash within 2 hours, wherever you are.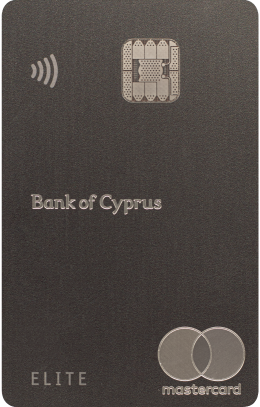 More Information
The scheme rewards your daily card transactions with antamivi points. You earn points every time you use your cards at businesses participating in the Scheme.

To be informed about Commission & Charges click here

For more information and to obtain an Elite Mastercard, you can contact your personal banking advisor.