International Recognition
Following the successful implementation of a uniquely robust framework, the Bank of Cyprus received independent recognition of its proven spectacular transformation which led to the establishment of its new corporate culture of ethics, as follows:
Our Bank has successfully been listed on the London Stock Exchange (one with the most demanding and strict corporate governance codes internationally) and is today the only corporation in Cyprus that fully complies with both the London Stock Exchange Code and the Cyprus Stock Exchange Code.
Positive comments and feedback received by various Regulatory Authorities on the new level of compliance and corporate governance of Bank of Cyprus.
Independent recognition by renowned international financial groups/think tanks like the BlackSummit Financial Group Inc. in the United States of America which recognised the spectacular compliance transformation of the Bank of Cyprus. Amongst others, this financial group mentioned: "The Bank of Cyprus has undergone an unbelievable transformation, demonstrating that with commitment to higher standards (including of course higher capital standards), transparency, and excellence in governance, you can be recognised as the Best Governed Bank of the Year". You may find the full article of the BlackSummit Financial Group on http://blacksummitfg.com/banks-financial-stability-uniquely-transformational-story/
Our Bank won the 2016 Award for Best Practices to Reduce Corruption and Strengthen Transparency, by Transparency International (Cyprus)
In 2023, our Bank won the 2013 Best Corporate Governance Award in the UK by World Finance (UK).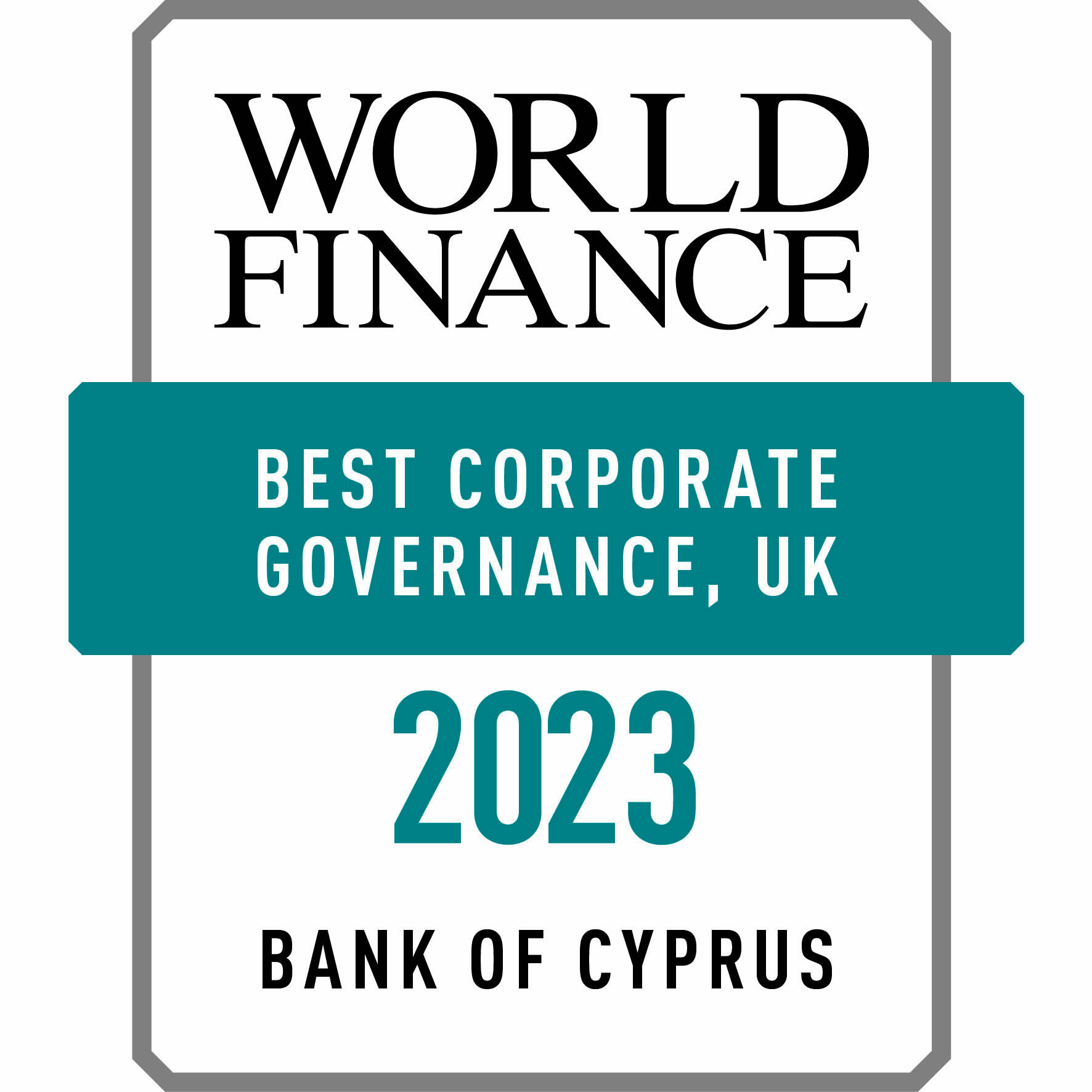 Our Bank won the 2017, the 2018, the 2019 and the 2020 Best Corporate Governance Award, Cyprus, by World Finance (UK).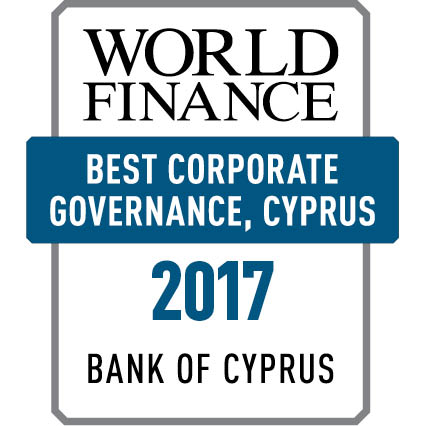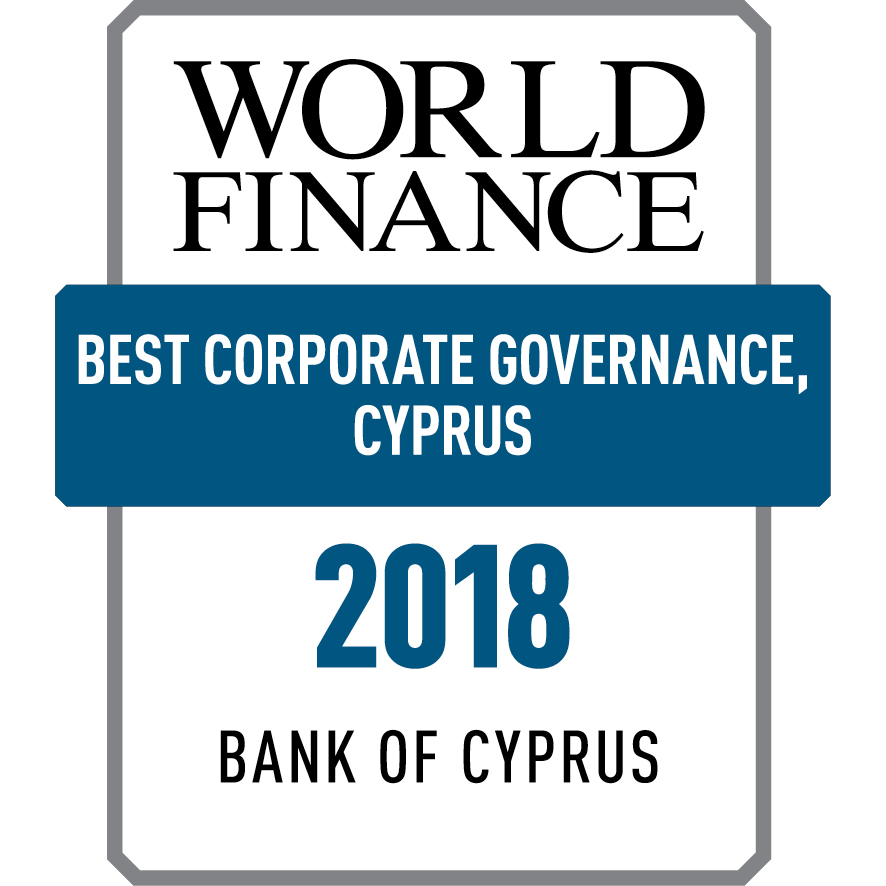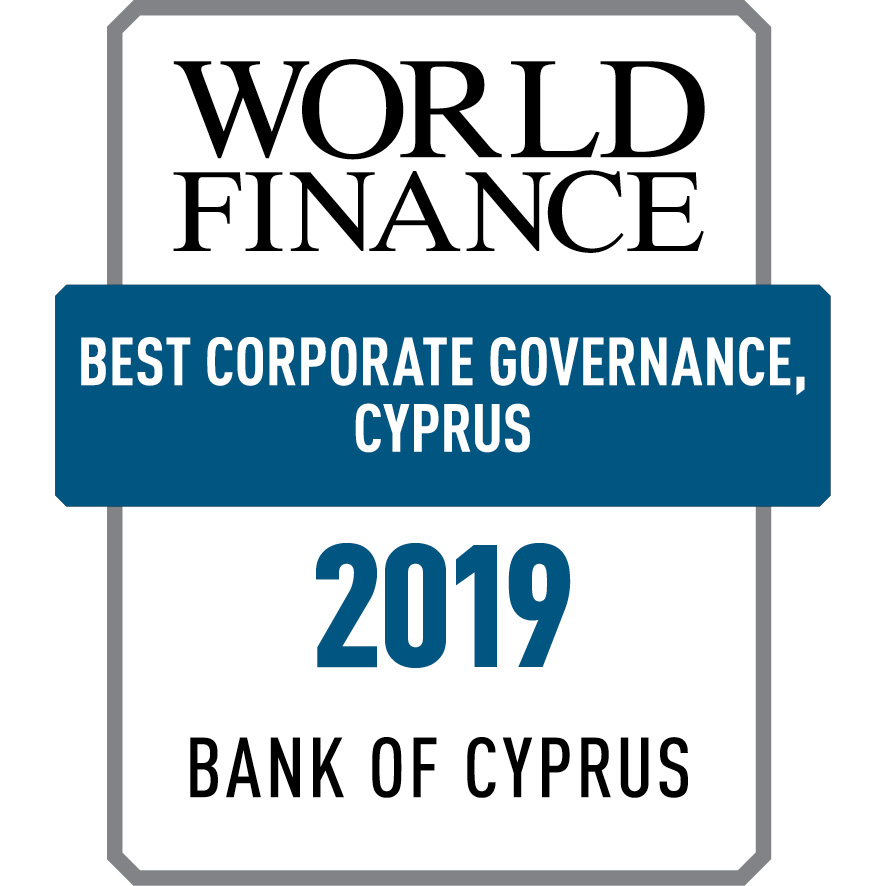 Our Bank has won the 2017, 2018 and 2019 Bank of the Year Award (Cyprus) of Corporate Insider's Business Excellence Awards.
In February 2020, Bank of Cyprus won the special 'Banking Governance 2020' award of the prestigious magazine 'Ethical Boardroom' for the best banking governance in Europe.
This new culture of values of our new Bank forms the hallmark of the relationship with our shareholders, customers, regulators and other stakeholders!