Simple steps to follow
1

Download the BoC Mobile app and select register

2

Authenticate your personal details by scanning your ID card or passport, and confirm by taking a live selfie

3

Accept the Terms & Conditions & create a six-digit Passcode for 1bank

4

Enter your financial details

5

Receive your new card, and connect to 1bank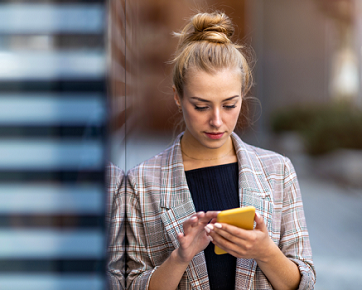 You do not have an original passport or identity card?
If you do not have an original passport or identity card, you cannot open an account through the Boc Mobile app. In this case and only if you are an individual, permanent residents of Cyprus, who has no cooperation with the Bank of Cyprus, you can apply through our website.
Required documents

Before proceeding with the completion of your application form, make sure that you have the required documents (where applicable) as shown here. All documents must be uploaded electronically with your application.
Application form

All fields marked with an asterisk (*) are mandatory.
Take into consideration that your physical presence at the Bank will be required in order to complete the process of activating your account and debit card. You will also be required to submit all original documentation which you have electronically uploaded with your application.
All applications will be evaluated based on the Policies and Procedures of the Bank. The Bank reserves the right to reject any application.