Eliza Livadiotou
Executive Director Finance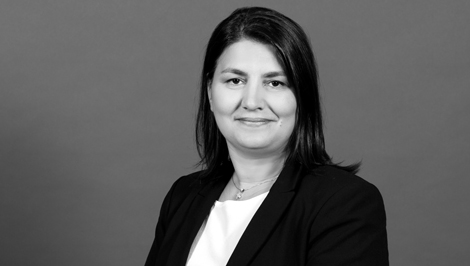 Date of Appointment: 6 October 2021
Nationality: Cypriot
Eliza is the Executive Director Finance since October 2019 and since October 2021 she has been an Executive Member of the Bank of Cyprus Board of Directors.

She is responsible for Finance, Treasury, Strategy and Corporate Finance, Investor Relations, ESG, Real Estate Management, Restructuring & Recoveries, Regulatory Affairs, Procurement and Economic Research.

She began her career in 1995 with the audit firm Arthur Andersen in Cambridge, UK, where she qualified as a Chartered Accountant. In 1999 she joined Bank of Cyprus, as Assistant to the Group Chief General Manager. In 2005 she moved to the Finance Division.

In December 2013, Eliza was appointed Chief Financial Officer (CFO), and from 2016 to late 2021 she was responsible for the Finance and Treasury Divisions. In October 2021, she was appointed Executive Member of the Board of Directors.

Eliza studied Economics at the University of Cambridge (MA Hons).

She is a member of the Board of Trustees of the Bank of Cyprus Oncology Centre, a Non-Independent and Non-Executive member of the Board of Directors of CISCO, and a member of the banking committee of the Institute of Chartered Accountants in England and Wales.